For nearly 20 years, CBS 6 has made "Kids" the centerpiece of our community focus through our "For Kids' Sake" campaign. That's why it's so rewarding for CBS 6 to be a part of Battle of the Brains, an academic quiz show showcasing Virginia students and their extraordinary abilities.
It is inspiring to see so many exceptional young people competing in this exciting broadcast. CBS 6 is honored to bring you this stimulating competition as part of our commitment to the enrichment of Virginia's children.
Virginia529, the country's largest 529 plan, helps families nationwide save for public, private and religious K-12 tuition and higher education in order to reach their academic dreams. Virginia529 offers three tax-advantaged savings programs – and each can be tailored to help every family achieve their particular savings goals. We're pleased to sponsor the Battle of the Brains to recognize Virginia's many talented high school students, and we wish all contestants the best of luck! Visit Virginia529.com to see how we can help you save to meet your education goals.
We would like to thank The Jefferson for being a sponsor for the Battle of the Brains. For more than a century, The Jefferson Hotel has provided visitors to the Richmond Region with an extraordinary travel experience in the heart of downtown.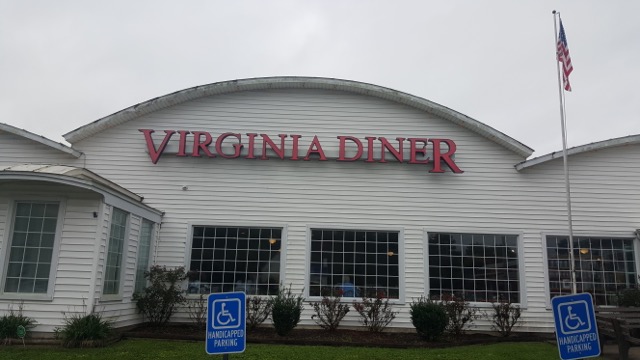 Wilson Graphics located in downtown Chester, Virginia, is proud to be the reprographic supplier for Battle of the Brains. Best of luck to all the participants in this exciting and challenging academic show.
KEES Vacations strives to make your vacation as carefree and relaxing as possible. We believe that you should plan your vacation around your schedule. Choose your check in day and without any seven night minimums with KEES FlexStay™. From condos to 24 bedroom luxury homes, most properties offer KEES FlexStay™ all year round.
Located in Wakefield, Virginia, the Virginia Diner™ is sixty miles south of Richmond and sixty miles north of Norfolk, halfway between Petersburg and Suffolk on US Route 460...only a ferry-ride across the James River and a short drive through farmlands and forests from Williamsburg, Jamestown and plantation country.